Department of Political Science
     The department Political Science of Kalabari College was introduced as major subject in the year 1993. The department had got permission for major courses in the year 1997. The department has 60 seats for major course and 250 seats for BA General course. The department of Political Science conducts classes according to the syllabus provided by Gauhati University. The faculty members of the department give informative class and study materials to the students. On the other hand the faculty members of the Political Science department encourage to pursue higher studies to enhance knowledge and compete in various national and state level competitive exam.
Vision :
     The vision of the Political Science Department of Kalabari College is to impart quality education to the students and has a strong commitment for the betterment of the students and the college. There is a departmental forum to enhance the Socio-economic relations among the students and society. The department adopts different teaching methods for students. They are :
     1. Usual methods of teaching, which involves –
     (a)  Classroom Teaching
     (b)  Group discussion
     (c)   Sessional Examination
     (d)   Assignment
     2.  Innovative methods –
     (a)  Taking students to field tours
     (b)  Teaching them how to conducts survey
     (c)  To encourage them to write on current themes
     (d)  Making at them aware about their social responsibilities by different means.
     Course offered :
     Bachelor of Arts (BA) in Political Science (General/Honours / Honours Generic /Regular Generic)
Department of Political Science
Assistant Professor (HOD)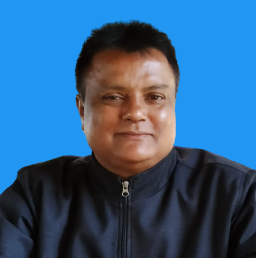 Mr. Dhiren Neog, M.A., B.Ed.