Internal Assessment Committee
GUIDELINES:
The Principal shall be the head and Chairperson of the Committee.
The Vice-Principal shall be the Vice-Chairman of the Committee.
The Committee shall include the IQAC Coordinator as Convenor of the Cell.
There shall be a Secretary and seven members including Teaching and Non-Teaching Staff of the college.
The tenure of the committee is three years.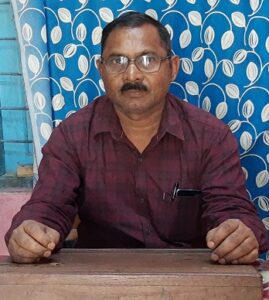 Secretary :        Mr. Sanjib Kakati
Designation :   Assistant Professor
Department :   Economics
Contact No. :   8638176973
E-Mail :           [email protected]
INTERNAL COMPLAINT COMMITTEE
Kalabari College, Biswanath
   Chairman :         Principal
   Vice-chairman :    Jatin Bhuyan (V.P.)
   Convenor :         IQAC Co-ordinator
   Secretary :          Mr. Sanjib Kakati
   Member :           Mr. Prasanta Bora
   Member :           Mr. Khirod Kr. Neog
   Member :           Mr. Dipak Baruah
   Member :           Mr. Dhiren Neog
   Member :           Mrs. Rupali Mudoi
   Member :           Mr. Hiranya Borah
   Member :           Mr. Hema Bora