The Department of English, Kalabari College, Kalabari was founded in the year 1992, the year in which the college was established. Since its inception, the department has been trying to offer value based education on English literature and language to get the students acquainted with. Right from the establishment of the college, the department was only having the BA English (General Course) till 2015. In the year 2015, Gauhati University, Guwahati permitted the department temporarily to run the major course in English along with the general course. The department has an intake capacity of 40 students in major course per year. The syllabus is innovated and prescribed by the Gauhati University, Guwahati which is followed by the department.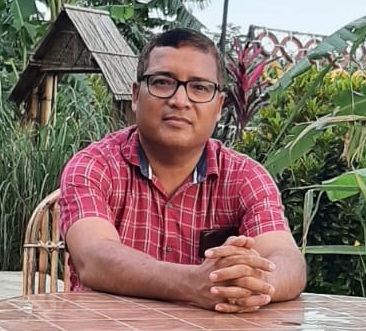 Dr. Partha Pratim Saikia, M.A., M.Phil., Ph.D.
Assistant Professor (HOD)
Mr. Pallab Kr. Borah, M.A., M.Phil.
Mr. Khirod Kr. Neog, M.A., M.Phil.