GUIDELINES :
Kalabari College Anti-Ragging Committee is bound to take strict disciplinary action against those who violate the rules and regulations. The Committee is responsible to ensure Ragging Free College Campus. There has not been any case of ragging in the college till date for the preventive measures taken by the Committee.
The Principal shall be the head and Chairperson of the Committee.
The Committee shall include the IQAC Co-ordinator as Convenor of the Cell.
There shall be a Secretary and eight members including President and General Secretary, KCSU.
The tenure of the committee is three years.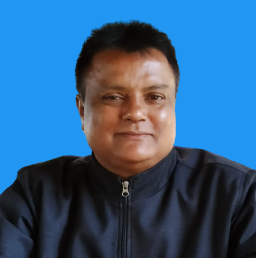 Secretary :        Mr. Dhiren Neog

Designation :   Assistant Professor

Department :   Political Science

Contact No. :   9101270206
E-Mail :           [email protected]
ANTI-RAGGING COMMITTEE
Kalabari College, Biswanath
Chairman :          Principal
Convenor :          IQAC Co-ordinator
Secretary :          Mr. Dhiren Neog
Member :           Mr. Sanjib Kakoti
Member :           Mr. Mridul Borah
Member :           Mr. Dimbeswar Bordoloi
Member :           Mr. Prasanta Borah
Member :           Mr. Jatin Bhuyan
Member :           Mr. Bijit Borah
Member :           President, KCSU
Member :           General Secretary, KCSU